Functional & Other Parts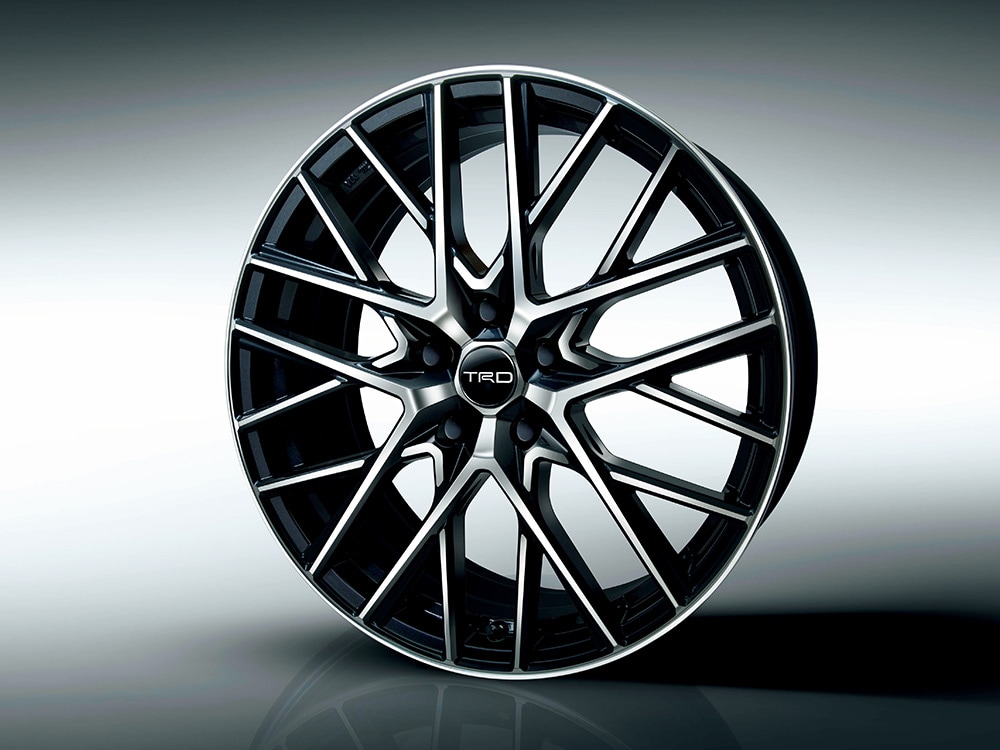 Color:Brilliant black polish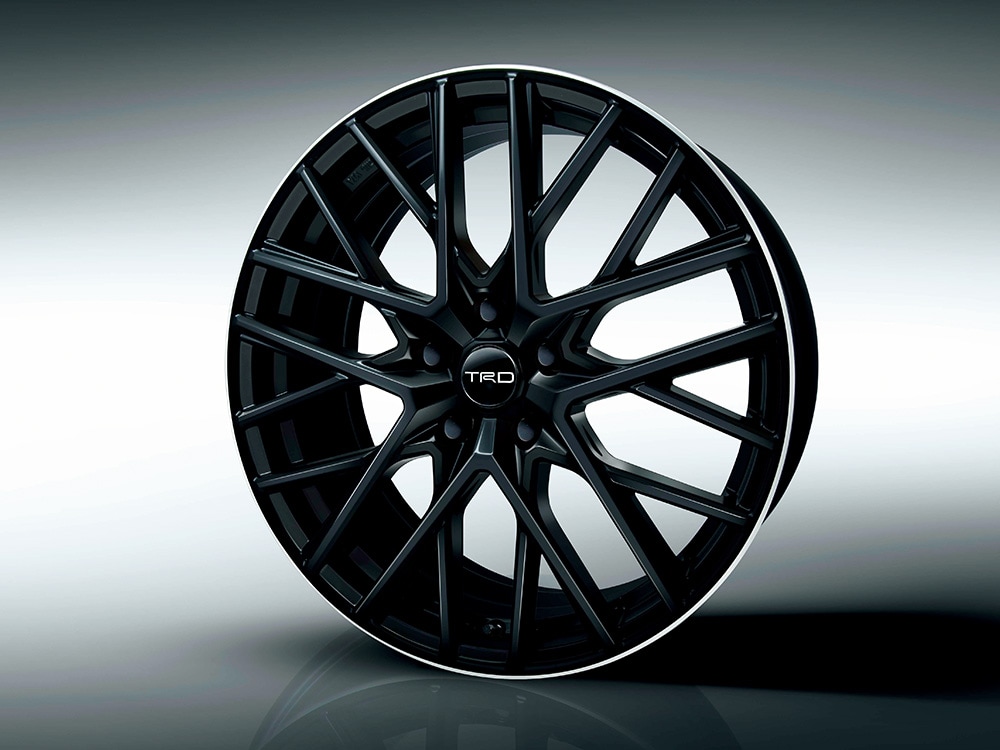 Color:Rim brushed matte black
19 Inch Alloy Wheel 「TRD TF9」, Nut set

Color:Brilliant black polish, Rim brushed matte black
Size:19×7.5J inset 48
* Wheel nuts are required to install this production.
* This product do not include tire. Recommended size(225/45R19×4).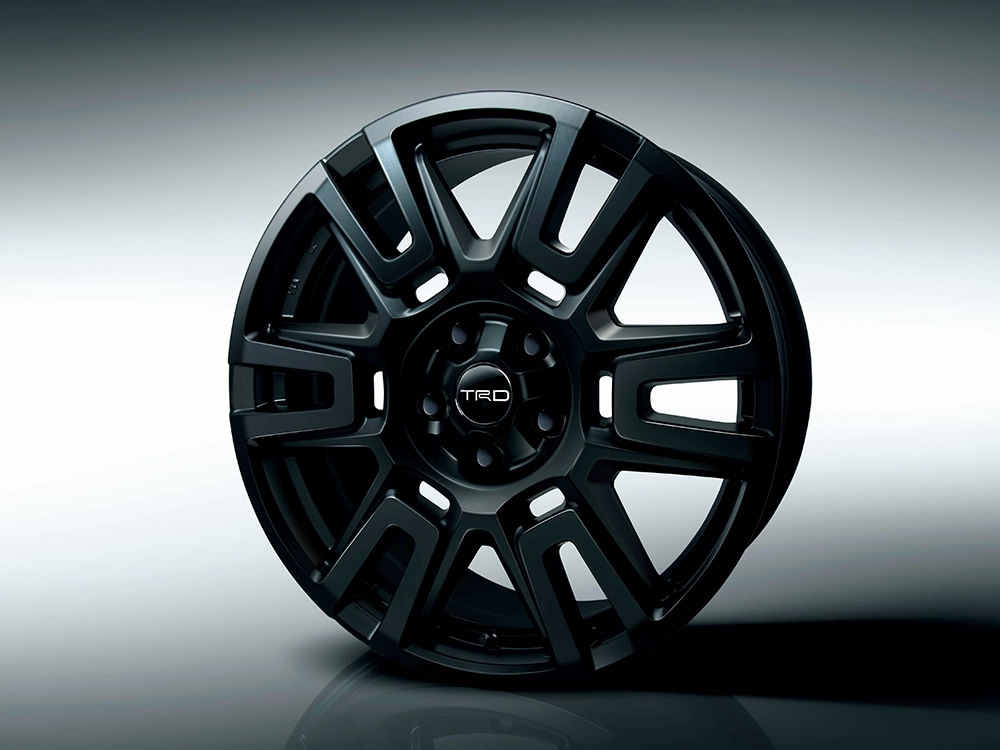 18 Inch Alloy Wheel 「TRD TX-01」, Nut set

Size:18×7.5J inset 50
* Wheel nuts are required to install this production.
* This product do not include tire. Recommended size(225/50R18×4).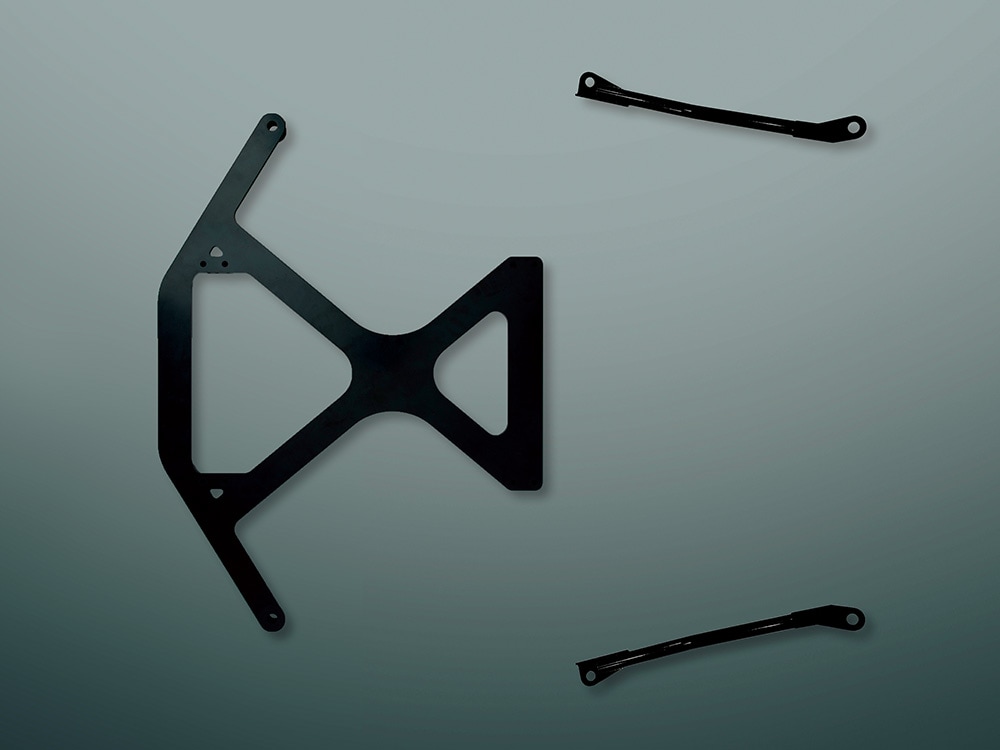 Member Brace
Comfortable ride with stable road holding performance can be achieved by reinforcing the body floor area from front to back. This product enables the suspension to directly absorb any input from the ground.
Material: steel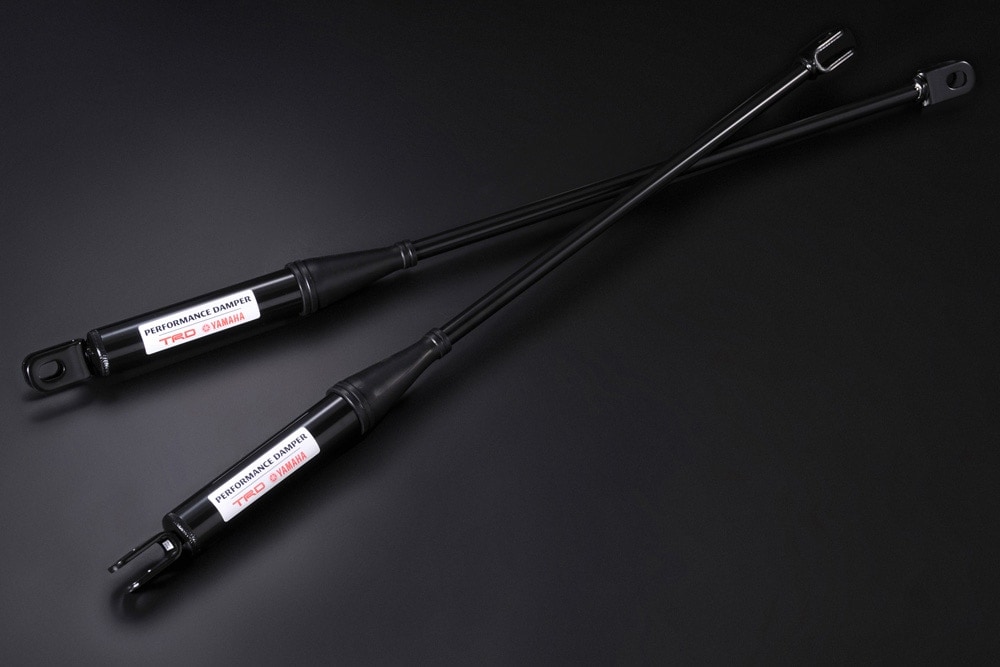 Performance Damper®
Specifically designed Dumper installed in front and behind of body.
It improves the comfortable of driving with reducing the noise and vibration during driving.
And also, Improving the steering stability during high speed range.
* Performance Damper ® is registered trademarks of Yamaha Motor Co., Ltd.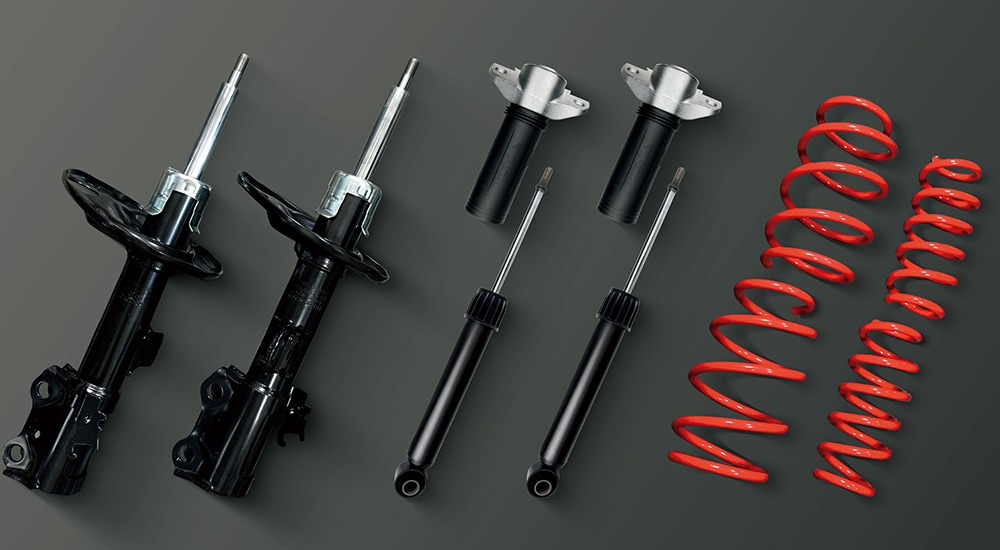 Suspention Set
Fixed damping type Suspension set offers you a highly balanced driving performance and ride comfort.
Ride height approx. 20mm lowering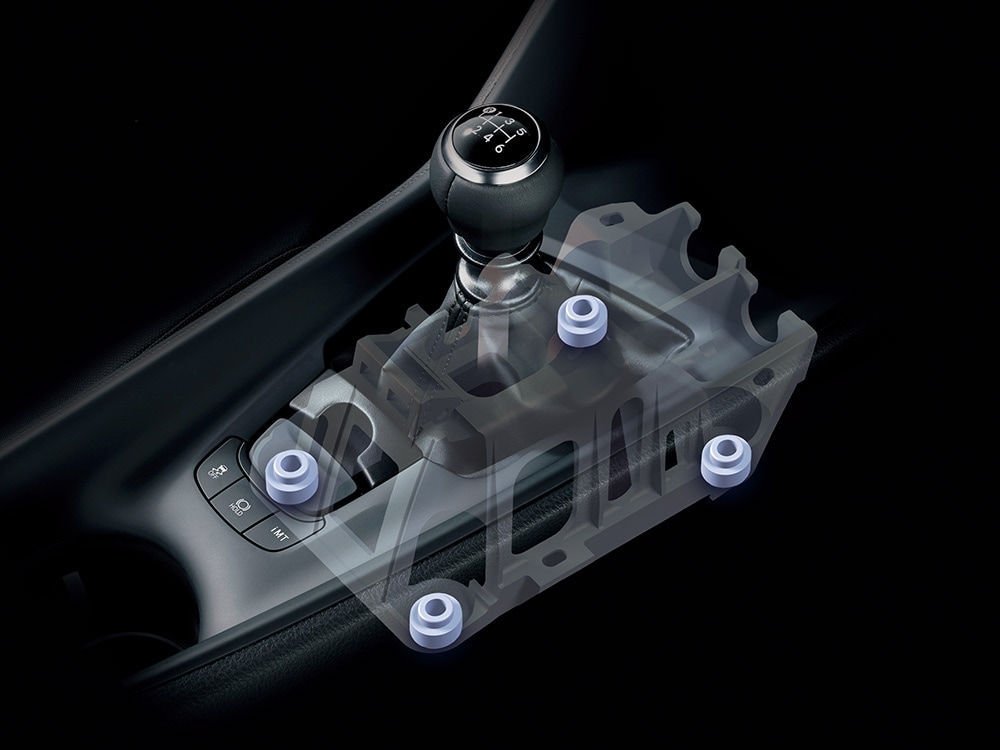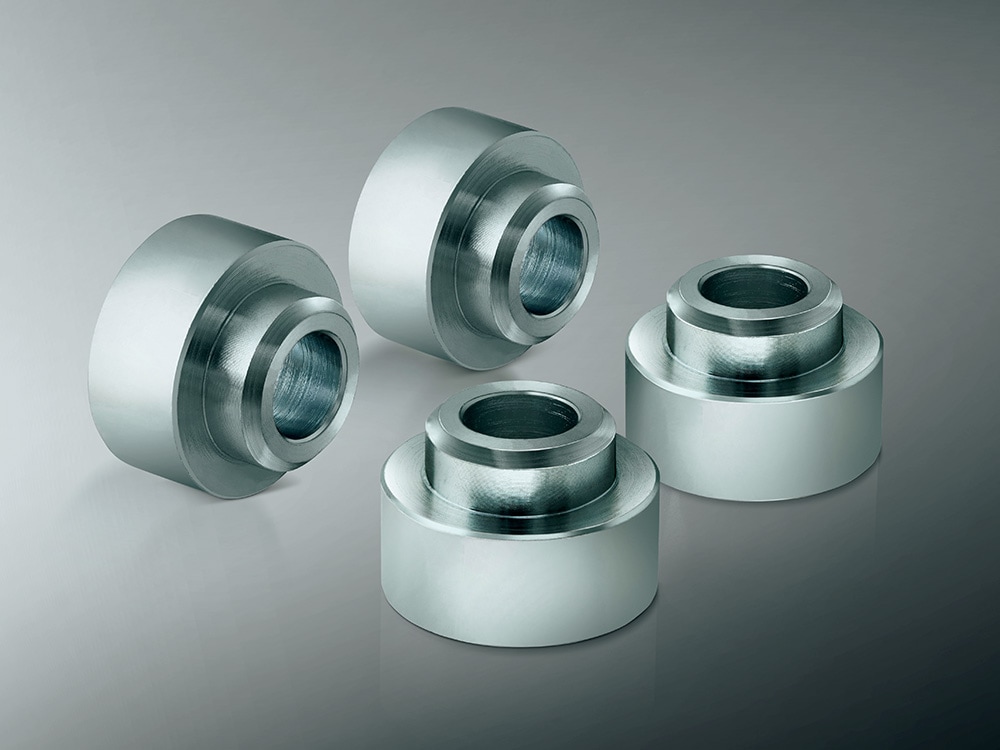 Shift Rigid Metal Bush
By replacing the rubber bush that fixes the shift lever base with a steel bush, it becomes a sporty shift operation.
* Please be noted that those parts may cause certain noise from the vehicle.
Shift feeling will feel slightly heavier.
TRD Speaker Set, JBL® (Replace with standard speakers)

Replacing the standard speaker with this one, you can get a clear and powerful sound. It is a 2-WAY COAXIAL structure with a tweeter that plays clear treble and a woofer that plays rich bass.
<Contents>
・16cm speaker
・Bracket for vehicle mounting
・Wire harness x 4 sets (1 unit)
・handles up to 55 watts RMS (165 watts peak power)
・sensitivity: 92 dB at 2.83 volts
・impedance: 3 ohms
* Excessive volume can strain the audio system and cause malfunctions.
* JBL® is registered trademarks of HARMAN International Industries INC.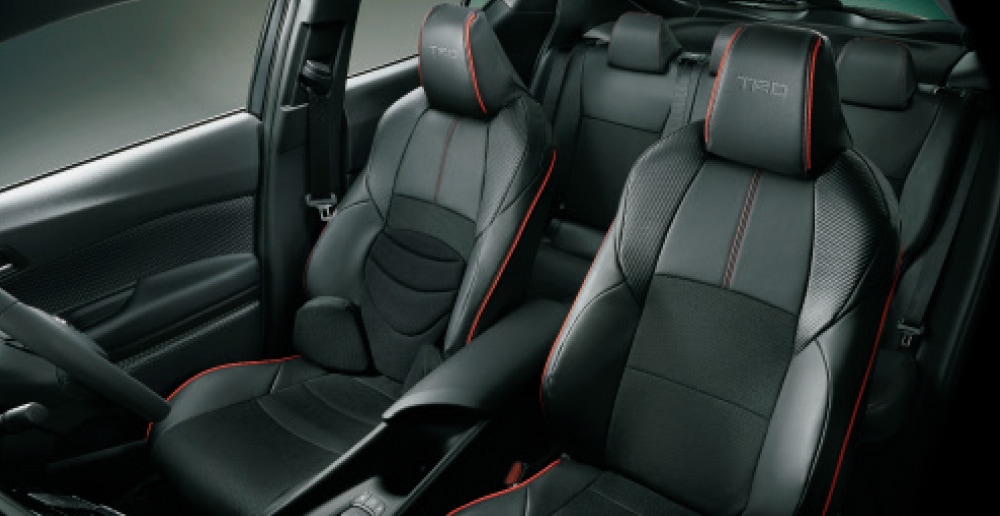 Sports Seat Cover

Leather style seat cover with sporty image.
Built-in Exgel® with high shock absorption on the back side of the driver's seat and waist side pad,
it exhibits high holdability together with low friction urethane placed on the seat.
Color:Black(Red Stitch)
Material:Synthetic Leather,Polyester,PVC
※EXGEL® is a registered trademark of KAJI co.,ltd.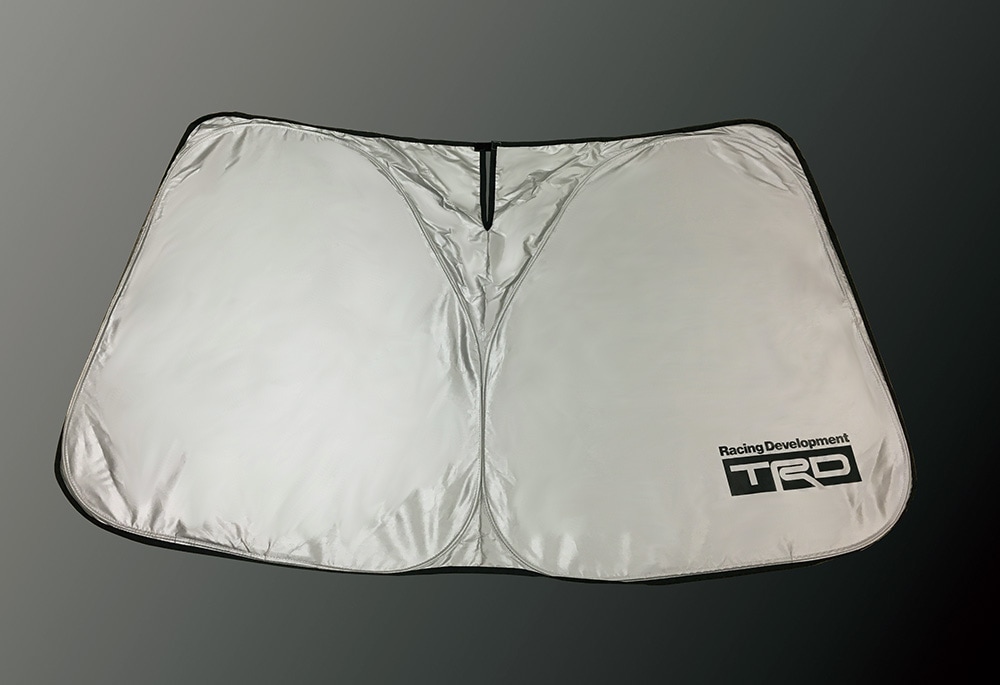 Sun Shade

We designed dedicated Sunshade for Aqua.
You can also fold away easily when not using.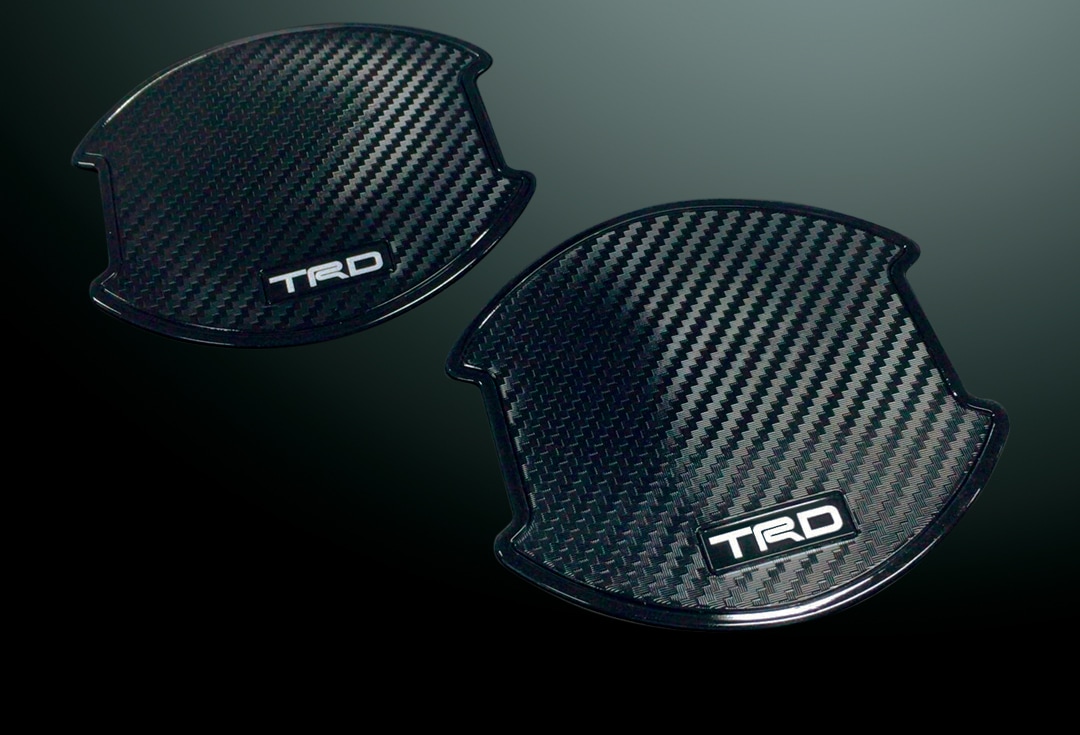 Door Handle Protector
Not only preventing from scratch when opening and closing door but also dressing up around door handle.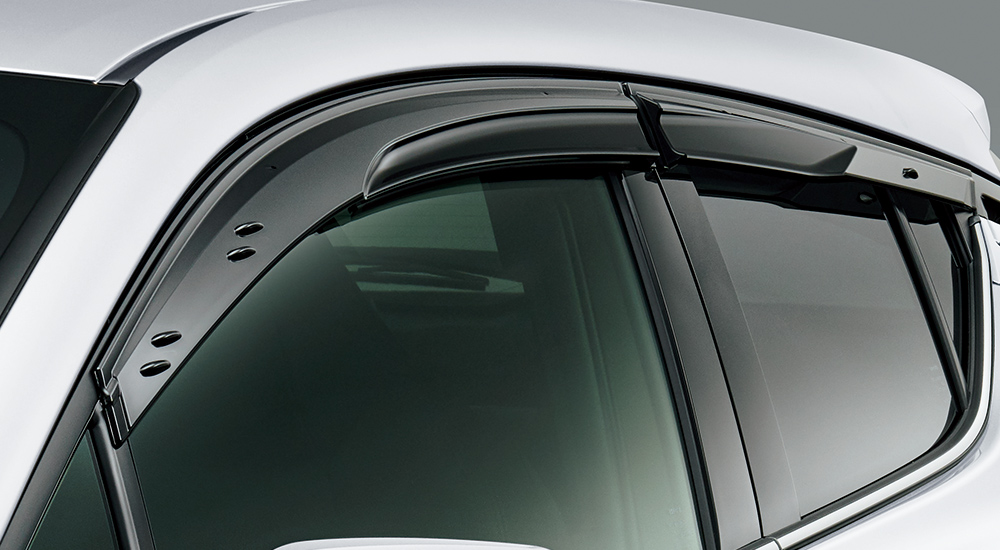 Sports Side Visor
Fin in the front and back of the visor, to improve the steering stability of the vehicle.
Material: Resin(Acrylic)